Description
Elephant & Castle located just southeast of borough, is a central London neighbourhood undergoing significant transformation as part of a comprehensive regeneration initiative, with a planned replacement of 3,000 homes in Elephant Park. A place that offers a blend of historical significance and modern amenities.
The name derives from a coaching inn; lodgings at the Elephant are mentioned in Shakespeare's Twelfth Night and there are records of meetings of the local manor court at the inn in the 1700s.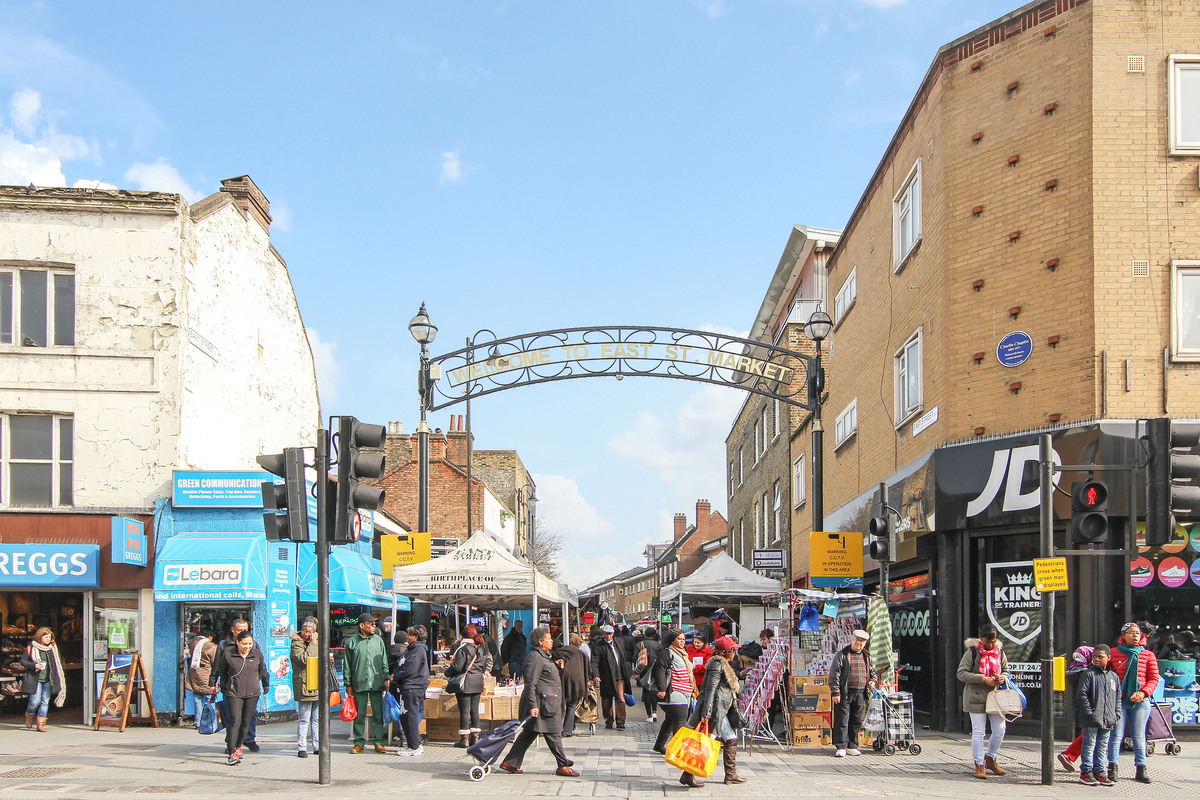 Elephant and Castle History
Originally known as Newington, the area is mentioned in the Domesday Book of 1086, featuring a church and almshouses built by the guilds of fishmongers and drapers. The rural nature changed after the building of Westminster Bridge in 1751 and the population grew in Georgian and Victorian times.
The railway opened in 1863 and the tube in 1890. In 1861 the Metropolitan Tabernacle was built and remains a prominent landmark. In the 20th century, the area was popular for shopping and entertainment with department stores, theatres and cinemas. However, it was badly damaged by bombing in World War 2 and in the 1960s large developments took place including the Elephant & Castle shopping centre and residential tower blocks.
Leisure & Amenities
Things to do In Elephant and castle:
Top 5 places Bars/Restaurants in Elephant and Castle.
Transport
Elephant & Castle, stations serve mainline Thameslink and Southern trains and the Elephant and Castle Underground, Northern and Bakerloo line. Many bus routes run through the area.
Education
London South Bank University is based at Elephant & Castle. London College of Communication part of University of the Arts London is also here.
Properties in Elephant and Castle
Whether you're seeking a property for sale or rent in Elephant and Castle—be it a commercial space for your business or a new home —we've got you covered. Contact us today at to find your ideal Elephant and Castle property.