Bermondsey is a vibrant and historic London district, with a wide range of attractions. Once renowned for its industrial wharves and warehouses, they have now been converted into desirable apartments. Alongside this modern development, traditional council estates remain, creating a unique balance between the old and new.
Bermondsey Street stands as the beating heart of Bermondsey, with art galleries, boutiques, eateries, and bars keeping the area alive all year round. To top it off, unforgettable vistas can be found along the south bank of Tower Bridge - look across the Thames to spot the legendary Tower of London!
Properties in Bermondsey
Bermondsey has something to offer for property seekers of all tastes and budgets. Whether you're looking for a grand townhouse, a modern apartment, or a classic Victorian terrace - there's something to suit everyone in this diverse neighbourhood. Those seeking easy access to amenities such as parks, schools, shopping centres, and transport links will find something perfect for them in the lively area around Bermondsey Street. On top of its excellent transport links, those living in Bermondsey also benefit from the beautiful riverside walks along the south side of Tower Bridge which provides stunning views of the Tower of London.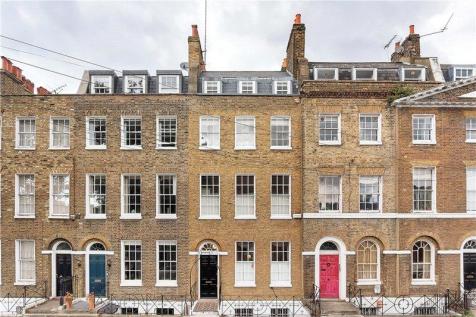 The History of Bermondsey
Mentioned in the Domesday Book of 1086, Bermondsey can trace its history back to even earlier records in the 8th century. Linked to the activities of Bermondsey Abbey and located on the banks of the Thames, this area also boasts a development from a spring which was discovered during the 18th century - resulting in Bermondsey Spa.
During the 19th century, St Saviour's Dock was an infamous spot for poverty and deprivation, later inspiring none other than Charles Dickens's classic tale of Oliver Twist. To provide work for locals, leather tanneries, wharves, warehouses and Peak Frean biscuit factory were constructed - while the first passenger railway terminus opened at Spa Road in 1836.
Bermondsey became known for its industrial wharves and warehouses, before becoming significantly redeveloped into desirable apartment blocks in modern times. While this modern development is visible throughout all of Bermondsey, the original council estates remain, providing a unique contrast between old and new. Traditional elements still remain in Bermondsey, such as the many listed buildings, including typical London pubs and artisan stores which capture the lively spirit of this historic district.
Leisure & Amenities in Bermondsey
Bermondsey offers plenty of leisure activities and amenities to choose from, ranging from cultural attractions like the White Cube Gallery, Fashion and Textile Museum and City Hall, to iconic architectural landmarks such as The Shard and HMS Belfast. For outdoor recreation, there are several parks in the area featuring playgrounds, sports facilities, and walking trails for all to enjoy. And for a day or night out in Bermondsey, there is no shortage of restaurants offering cuisines from around the world alongside traditional British pubs. Whatever you're looking for, Bermondsey has something to offer everyone!
Places To Go and Things To Do: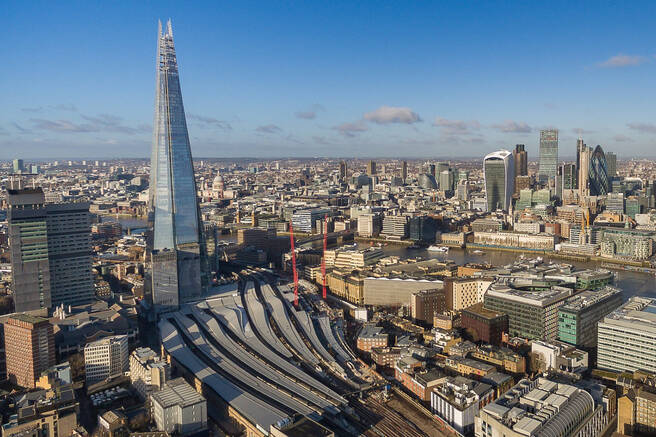 White Cube Gallery
Fashion & Textile Museum
The Shard
City Hall
HMS Belfast
Active Life in Bermondsey
Riverside walk
Fitness First Gym
The Circle Gym & spa
Arch Climbing
Eating and Drinking Ideas in Bermondsey:
Borough Market and markets in Druid Street, Maltby Street and Spa Terminus
The Angel pub in Bermondsey Wall East
The George pub in Borough High Street
Visit the railway arch micro-breweries while following the 'Bermondsey Beer Mile'
In Bermondsey Street, there is an amazing range of restaurants and bars including:
Transport In and Around Bermondsey
Bermondsey is conveniently located for transport links, with easy access to London's Overground, Underground and DLR networks. Heathrow and Gatwick airports are both within easy reach by car. There are also numerous bus routes within the area which provide regular service to adjacent neighbourhoods. With cycle lanes popping up around the city, cycling is becoming an increasingly popular way to get around the area, while drivers can easily access the nearby A12 and A13 roads. As such, Bermondsey offers a varied range of transport options - enabling residents and visitors alike to get where they need to go quickly and efficiently!
Bermondsey underground station is on the Jubilee line, one stop to London Bridge, two stops to Canary Wharf and one stop to Canada Water and the London Overground.
South Bermondsey station – mainline trains from the Southern rail. Destinations include London Bridge, Croydon, and Beckenham.
Your Bermondsey Estate Agents, KALMARs
KALMARs is proud to offer a comprehensive and professional estate agency and letting service in Bermondsey. Our experienced and dedicated team have extensive knowledge of the local market, allowing us to provide clients with tailored advice for any property sale or rental needs. We are committed to delivering a highly personalised service, providing clients with guidance and support throughout the entire process from property listings and viewings to valuations and finance. At KALMARs, we believe that everyone deserves a dream home, no matter their budget or lifestyle - get in touch today to find out how our Bermondsey estate agents can help!

Conclusion
Bermondsey offers a vibrant and exciting lifestyle, with plenty to explore, discover and enjoy. From its green spaces and attractions to its robust real estate market, there's something for everyone in this pleasant south London neighbourhood. Whether you're looking for a great deal on a property or simply after an outstanding place to explore and settle down, Bermondsey certainly has it all. With the help of KALMARs estate agents based in the area, finding your perfect home in Bermondsey couldn't be easier!