Brockley is an exciting city located in the south of London. Well-known for its picturesque Victorian terraces and vibrant cafes, bars, and restaurants, it has become a popular destination for those looking to buy or rent a property. With its convenient transport links to the City and plenty of green spaces to explore nearby, it's no wonder that this area of London is so desirable.
Properties in Brockley
Brockley is a popular neighbourhood in the south of London, renowned for its picturesque Victorian terraces and vibrant atmosphere. Not only is it home to some of London's best-preserved Victorian architecture - ranging from grand villas to cottages and pubs - but Camberwell College of Art and Goldsmiths College are nearby, creating an artistic influence that manifests in events such as Open Studio days. With excellent transport links to the city centre and plenty of green spaces, schools and family-friendly houses, Brockley is a great choice for commuters and families alike. Those looking to buy or rent a property here will find a wide range of options available, with everything from classic Victorian terraces to modern city apartments available at different price points. No matter your budget or taste, there's sure to be something that takes your fancy in this lively corner of London.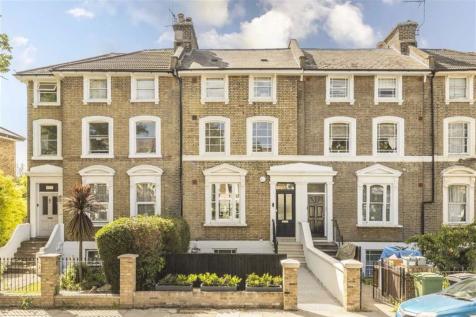 The History of Brockley
Brockley, located in the south of London, has a rich history that dates back centuries. It is believed to have been part of an ancient manor house owned by the Bishop of Rochester during Norman times and can be traced back to 1264 when John de Brockle was recorded as its owner. During the 18th century, it transformed into a popular rural village known for its orchards - though some of these were converted into homes during the 19th century as the development of the area increased. Today, Brockley remains an attractive place to live due to its beautiful Victorian architecture and bustling atmosphere. With excellent transport links to central London and plenty of amenities such as schools, shops, and parks, it's easy to see why Brockley has stood the test of time.
Leisure & Amenities in Brockley
Prospective renters or property buyers in Brockley will be pleased to discover the many leisure activities and amenities available in this bustling neighbourhood. The area is home to several parks, as well as a public library, two large sports centres, art galleries and theatres. There are also plenty of pubs, cafes, and restaurants to explore, plus an ever-popular Saturday Farmers Market for delicious fresh produce. With great transport links to central London, it's easy to commute into the city to enjoy its attractions.
Places to go and things to do in Brockley:
Active Life in Brockley:
Hilly Fields Park
Blythe Hill Park
Eating and drinking ideas in Brockley:
Transport In and Around Brockley
Brockley is a great place for those looking to travel in and around the area. With excellent public transport links, it is easy to get around with multiple bus routes that serve the area as well as nearby train stations within walking distance. The Overground connects residents to other parts of London, while National Rail and Transport for London services make commuting simple. Cycle hire schemes are also available for those wanting to explore further afield on two wheels. Parking options are also wide-ranging with plenty of secure car parks across Brockley. This makes Brockley a convenient base for those needing to access the rest of London or simply to explore greater Southeast England.
Brockley Estate Agents: KALMARs
KALMARs estate and letting agent is proud to serve the Brockley area with a dedicated service that seeks to provide an exceptional experience for renters, buyers, and investors alike. Our commitment to high-quality standards of work promise to make your property journey as smooth as possible. We have extensive knowledge of the local area which helps us assist in finding the perfect property based on individual needs. From offering impartial advice on rental or purchase prices, to providing guidance on areas and amenities, we strive to be your first choice when looking for an estate agent in Brockley.
Conclusion
Brockley is a great area to live, work, and play. With excellent transport links, plenty of parking options, a wealth of local amenities and a vibrant community spirit, there's something for everyone to enjoy. Whether you're looking to buy or rent your dream home, hoping to invest in the area, or just wanting to explore what the area has to offer; Brockley should definitely be top of your list!