Borough is a vibrant and bustling area of London with plenty to offer its residents. With an array of restaurants, bars, shops, and parks, you'll never be short on things to do. Conveniently connected by the Northern Line and other transport links, making it easy to get around the city. It's also home to some beautiful properties - from classic Victorian terraces to contemporary apartments - so if you're looking for somewhere to live or work, Borough may well be the perfect place for you.
Borough is an area nestled in between London Bridge and Elephant and Castle bursting with life and history. Famous for its iconic Borough Market it's also a centuries-old route to the south of England famously depicted in Chaucer's Canterbury Tales. The Thames runs along the north edge of this district while Borough High Street provides a range of shops, cafes, and restaurants.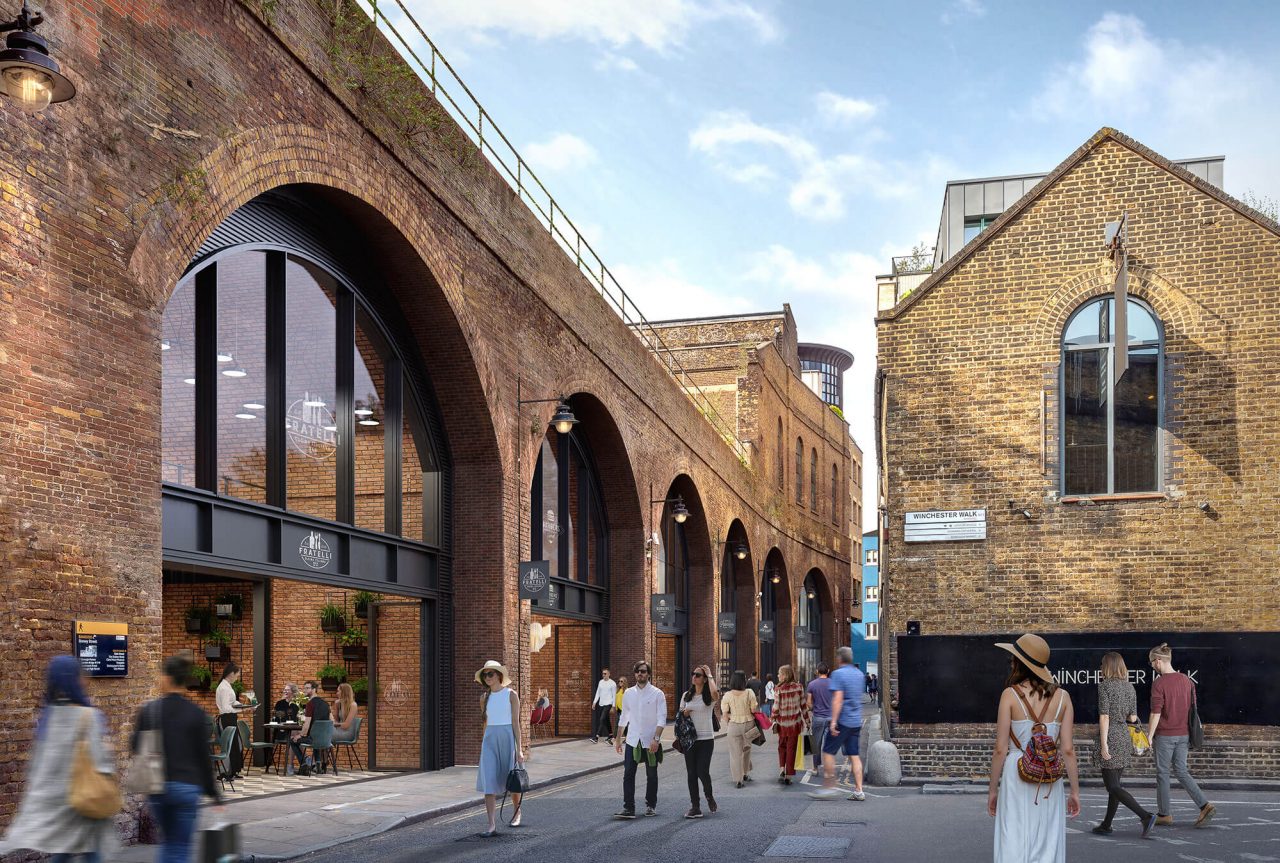 Properties in Borough
Borough is home to a wide variety of properties, from classic Victorian terraces to modern apartments. Whether you are looking to buy or rent, the area has something for everyone, with plenty of options available at various price points. It's easy to get around too, with nearby public transport links and the Underground, making Borough an ideal location for those looking for somewhere to call home.
The History of Borough
From its original marshy islands in the River Thames, the area now known as Borough has a long and prosperous history. The Romans chose this area as a crossing point to Londinium, and churches and monasteries appeared by 1086, with a market granted a license by the 13th century. The presence of numerous coaching inns made it an irresistible spot for travellers, such as The George, now owned by the National Trust
Throughout the years, Borough has been renowned for its entertainment. From Shakespeare's Globe in Elizabethan times to Charles Dicken's father's imprisonment at Marshalsea – inspiring his story of Little Dorrit – visitors flock to Borough today due to its vibrant mix of culture and buzzing atmosphere. Whether you're interested in exploring its rich past or simply want to enjoy an exciting day out, Borough is sure to have something for everyone.
Leisure & Amenities in Borough
As a hub of gastronomic delights and culture, Borough in London offers something for everyone. Key landmarks like Southwark Cathedral, St George's Cathedral, and the historic George Inn attract visitors seeking admiration. However, the primary focus of leisure in this area revolves around food and the River Thames. The world-renowned Borough Market is a notable highlight, supplying delectable treats from across the globe. Additionally, there are riverside pubs and historical walks to explore, making it an ideal location for spending an afternoon. Whether you're seeking a soul-soothing walk or some tasty snacks, Borough caters to all preferences!
Places to go and things to do:
The Best Restaurants in Borough
Borough Market
Borough Market is one of London's oldest and most iconic food markets. Situated in the heart of Borough, it offers visitors a plethora of fresh, delicious produce sourced from around the world. Whether you're looking to fill up your fridge with tasty treats or simply browsing the market's stalls for fascinating finds, there is something for everyone. From Italian specialties to Japanese street food and traditional British grub – all lovingly prepared using seasonal ingredients – this vibrant market is sure to tantalize your taste buds and keep you coming back for more!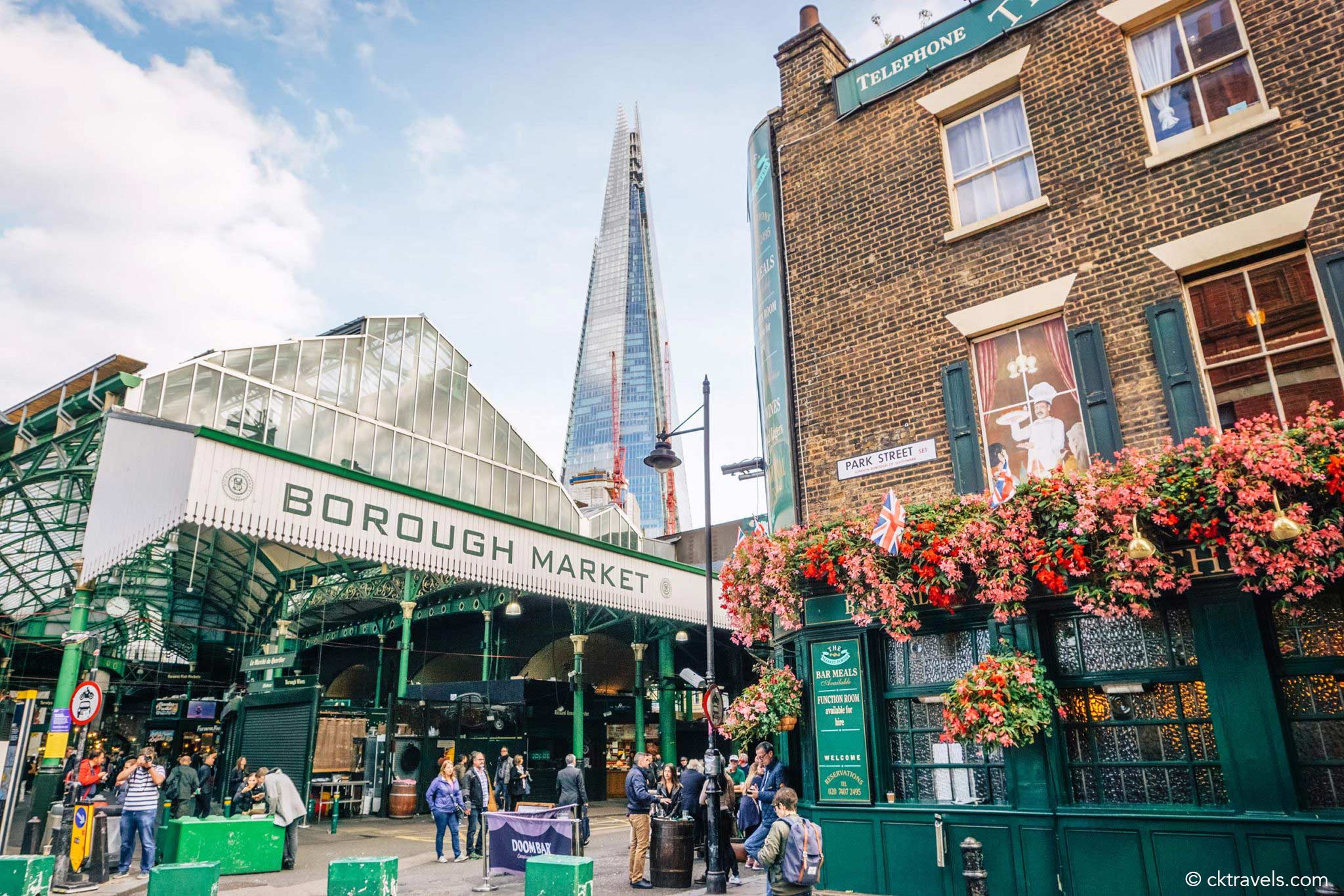 Transport In Borough
Whether you're visiting or living in Borough, you'll find getting around easy and convenient. With an extensive network of reliable public transport links – including Tube, train, bus, and riverboat services – travelling to and from the area is a breeze. There are also plenty of cycle routes that criss-cross through the borough, making it easy to explore the area on two wheels. Add in the fact that Borough's location offers excellent access to both London City Airport and Gatwick Airport, it's clear why this district has become so popular!
London Bridge station provides access to the mainline services and Jubilee and Northern lines.
Borough station provides access to the Northern line.
There are many buses which call at London Bridge station and travel north to the City and south to Elephant & Castle.
Your Borough Estate Agents, KALMARs
KALMARs estate and letting agent is a leading provider of quality residential and commercial property located in the vibrant area of Borough. Driven by our commitment to delivering excellent customer service, we offer an unrivalled level of expertise, knowledge, and experience in all aspects Whether it's for yourself or for an investment, KALMARs estate and letting agent is here to help!of buying, selling, or renting properties. With years of estate agency experience behind us and a comprehensive portfolio of properties to choose from, you can be sure that you are in safe hands when it comes to finding your perfect property. Whether it's for yourself or an investment, KALMARs estate and letting agent is here to help!