The Pyramid Building, 31 Queen Elizabeth Street, SE1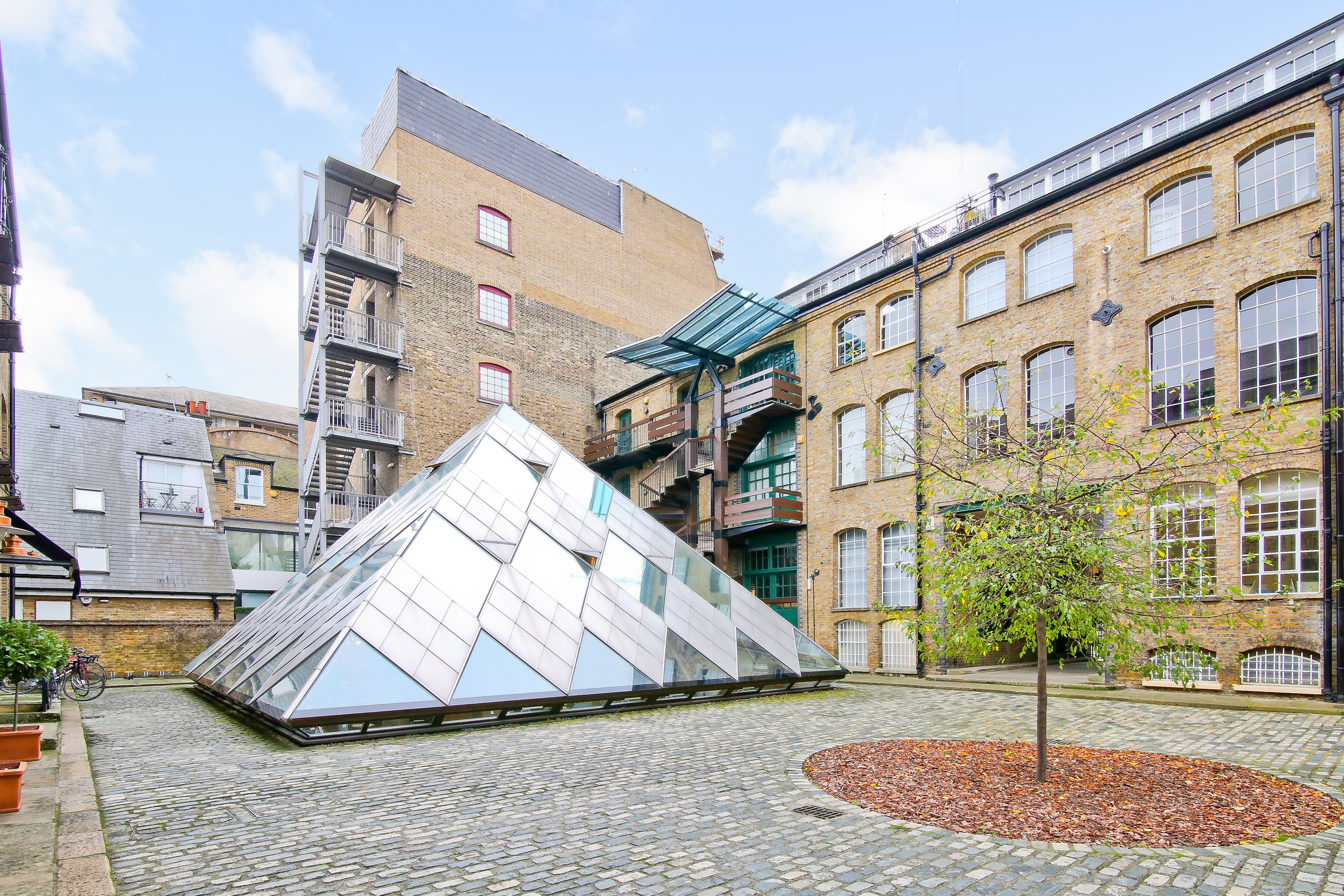 PROPERTY DETAILS
The Pyramid is an iconic, modern, office building in the heart of the Shad Thames area, close to More London. It is the centrepiece of Jubilee Yard, a secluded courtyard just off Queen Elizabeth Street. The surrounding 19th century industrial buildings originally belonged to Black and Edgington, whose marquees were exported to the outposts of the British Empire, used annually at Henley Regatta and the Queen's garden parties. The crisp modern structure, using diamond shaped windows and metal panels, contrasts with the traditional brickwork around it.

The offices are arranged over three floors. The air-conditioned space is light and airy, with good acoustics. Workspaces around the edges of the floors are cabled for power and data from a central point. The layouts illustrated show how the space can be used very efficiently, because the perimeter desks make use of space below 1.5m. The centres of the open plan spaces can be used for group work, informal meetings, or more desks and there are also four enclosed meeting rooms.

The first and second floors are carpeted. The ground floor has a grid pattern of ply panels, below which there is space suitable for archive storage.

The Pyramid Building, 31 Queen Elizabeth Street, SE1
£90,000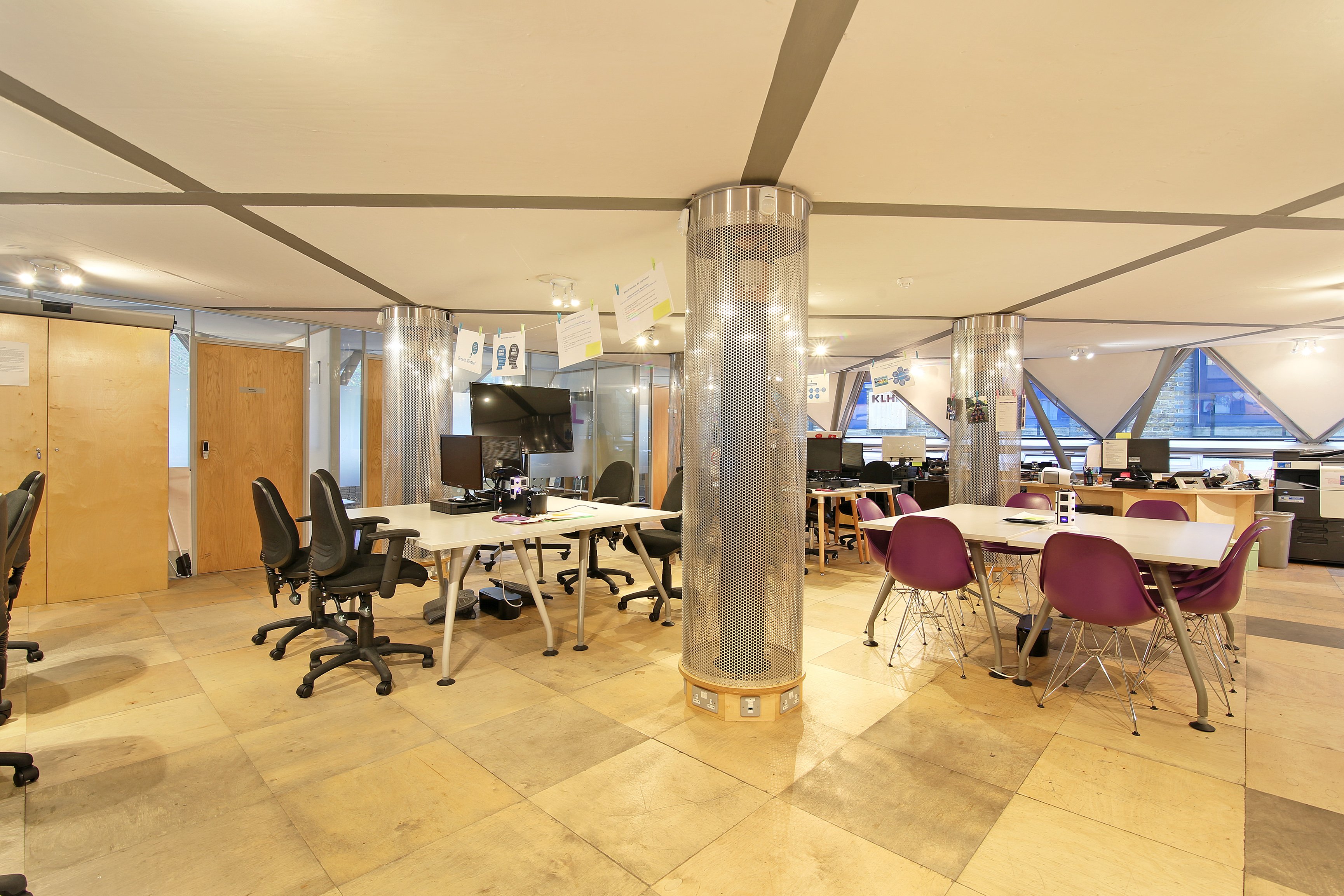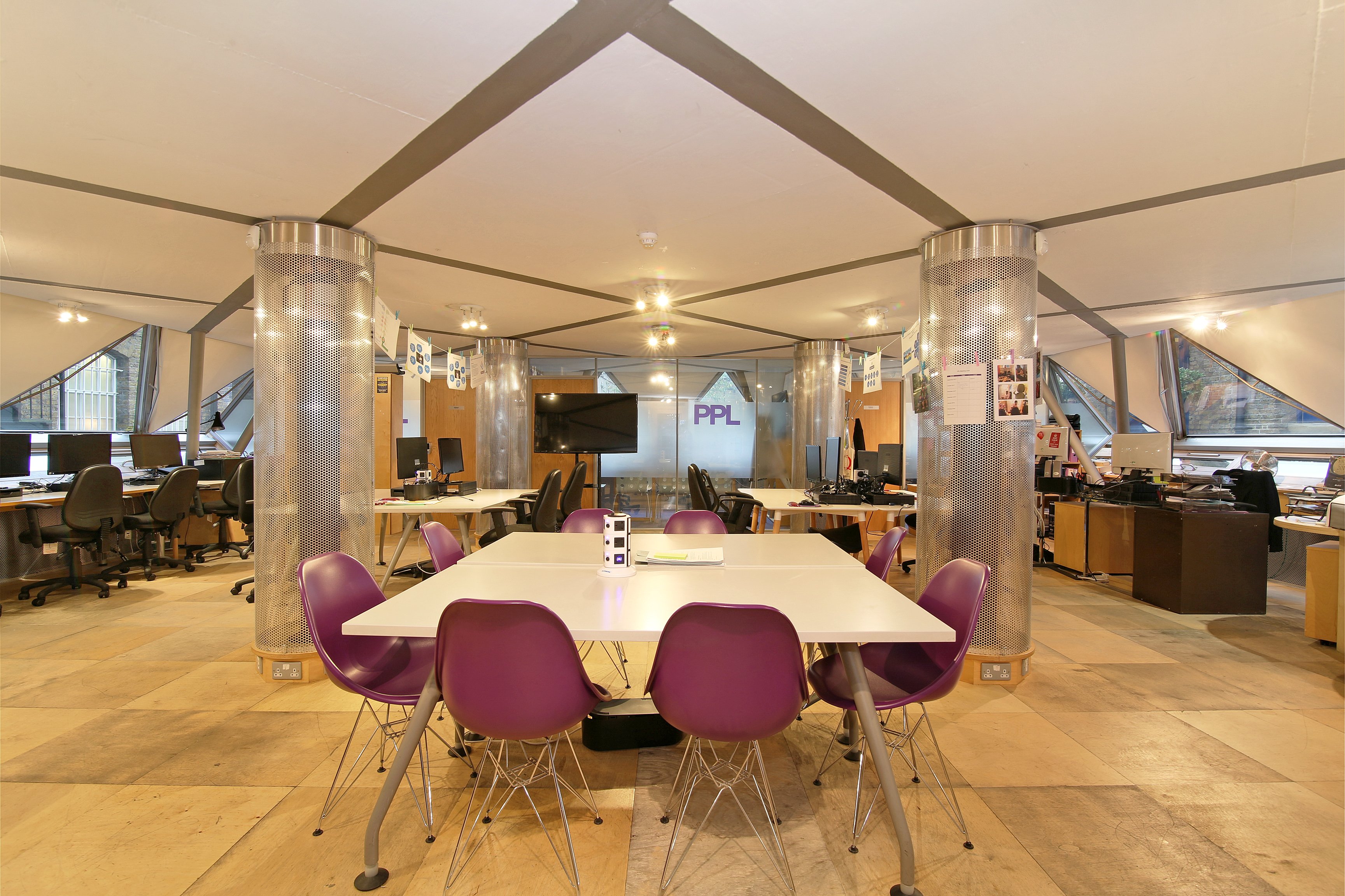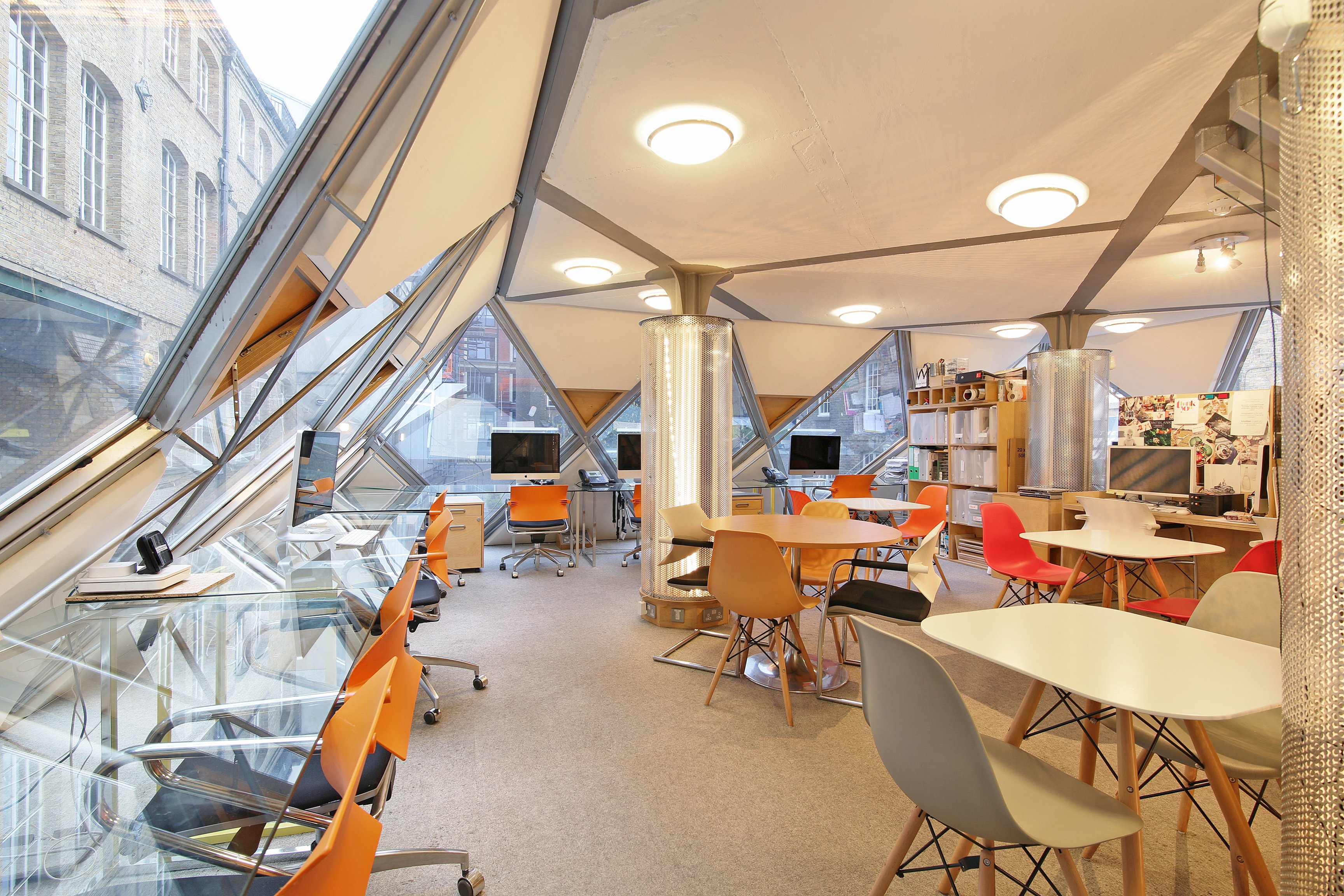 The Pyramid Building, 31 Queen Elizabeth Street, SE1
£90,000
LOCATION